How to Lose Weight During Pre-Menopause
How to lose weight during pre-menopause. Well, I'll tell you…One one year ago at age 50 during pre-menopause I weighed 149 lbs and my partner also weighed 149 lbs, he's only 5'8″ so he's a bit smaller than most men. Well, I was pretty mortified about this, I mean seriously we weighed the same for crying out loud. So I googled 'Menopause Diet' and stumbled upon the Dukan Diet.
There wasn't really a lot on the internet or youtube about the not losing weight during pre-menopause, menopause or the Dukan Diet so I really had to dig around and find out the what I could do about this Dukan Diet. I needed to find out the Dukan rules, what was allowed and if it was even doable…or, basically painless. The Rules are listed: HERE
I discovered that it was painless! For starters I was pre-menopausal for a year before that with symptoms of hot flashes, irritability, memory loss, sleeplessness, and gained 20 lbs over the course of 7 years all while being Vegan…yeah, eating fruits, vegetables and quinoa.
There is actually quite a bit of fat and high calorie dishes being raw/vegan, vegan or vegetarian. I strongly believe that those are still excellent diets for many people but not necessarily during pre-menopause or menopause from my personal experience.
That coconut oil is 100 calories per tablespoon…plus the olive oils in salads and even butter on steamed veggies. When I was raw vegan my mind was clearer for sure but desserts had quite a bit of agave syrup, honey or coconut sugar. I used to go to raw food pot luck dinners and met incredible people and ate excellent, delicious foods.
The raw vegan diet or vegetarian diet is delicious but it's based on nuts and seeds as well as fruits and vegetables. It's very high in calories and as you can see in this photo…this dish is probably approximately 600 or 800 calories for one smoothie bowl. It looks good though! But not overly diet friendly for losing weight…
Well, I'm here to tell you that the Dukan Diet is basically the opposite of a vegetarian diet. I know most vegetarians in the tune of 84% do go back to eating meat and the Dukan Diet is mostly meat, low fat dairy, vegetables and eggs.
Once you reach your goal weight you can start incorporating whole wheat bread, cheese, wine, fruit, other vegetables and celebration meals as long as you don't pig out, especially on carbs.
It takes 21 days to break a bad habit and once you start eating protein and dairy for 3-6 days, then protein and vegetables until you reach your goal weight (3 months for me for 25 lbs weight loss), then incorporating more foods to stabilize your body into eating more normally, then your body is used to eating whatever you want forever.
The exercise plan is walking briskly for 30-60 minutes a day. The rule is actually 20 minutes a day but walking 30 minutes in the morning and 30 minutes after work with music on my phone is really a no brainer for me. Lots of people go to the gym for an hour, eat healthy and have NO results. Ask them…there's no results. Those boot camps are brutal but still, no rapid weight loss results. Ask them.
Plus running and cycling doesn't do much either. I used to do aerobics in the 80's, mountain bike raced and road raced in my 30's (with a full-on trainer and cycle classes), ran 5 and 10km races and did cardio for hours a week. No rapid weight loss results until the Dukan Diet and walking briskly. I'm still shocked and dumbfounded by it.
Dr. Dukan is a french doctor that devised this diet in the seventies and it worked for Jennifer Lopez, Gisele Bundchen, and Princess Kate Middleton (and her mother before the wedding). If it's good enough for them, its good enough for me!
I'm still amazed how I struggled with my weight for months, years, and decades and even started obsessing about my weight since I was 13 years old and now I'm 124 lbs every day for one year. I'll be 51 next month, still in pre-menopause and before I couldn't lose ONE OUNCE, not one single solitary ounce and now I look and feel fabulous. The feeling fabulous is really the best part.
One other thing I noticed is that men stopped looking at me when I was heavier and then whamo… I lost the weight and they're looking again. It's great not feeling invisible! I used to walk into Starbucks and there would be at least 10-15 men in there and I was completely ignored and now I'm getting checked out again. A small bonus…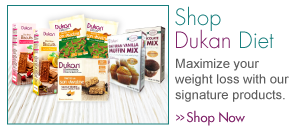 I encourage you to check out my Rules page HERE and poke around my blog for further articles on the Dukan Diet with more details on how to lose weight so you too can feel wonderful and look incredible. If you're interested and feel it's something you could do please keep reading. A year from now you will thank yourself…even 3 months from now.
Here's some proof…50 years old at 124 lbs May 2017.
One year after starting the Dukan Diet:
Thank you for joining me! I've been put on this planet to help people so please let me help you! Feel free to check out my other posts!